1 : 1 coaching sessions are available. Book now at info@mysurflessons.com to reserve a space.
These sessions will be tailored around you and will be more water or land based depending on what is required to get you to that next level with your surfing. On request video analogy is available. When booking we will keep an eye on the conditions and may adjust time/day to get the best conditions to suit you.

1 x session £80
2 x sessions £140
4x sessions £260
There is also a 1 hour land based session now available . In these sessions we can meet up and run through everything from the equipment you are riding to the body mechanics/technique your are using. These sessions are perfect for maximizing your time out of the water, ideal for flat spells/ after dark or due to resting an injury or maybe its just your turn to stay at home and mind the kids.
1 hour land based session £45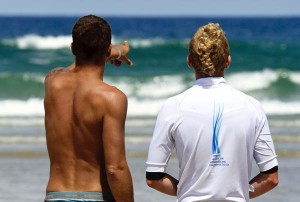 If you are keen to be mentally scared with a wealth of knowledge that will last you a life time then get in touch. To book please email :info@mysurflessons.com
Just £2.95 per month! You can sign up to mysurflessons.com surf coaching today and unlock the ever growing library of surf tutorials, plus discount on both 1 to 1 coaching sessions and Online video coaching